TrueTime WatchParty™
for Government
Building community access and engagement.
With TrueTime WatchParty™ for Government, community members connect around streamed debates, town meetings, and important votes. Everyone can have a voice in real time.
Mix-and-Match with other TrueTime Solutions™ Products
Pair with TrueTime MultiView™, TrueTime Production™, TrueTime DataSync™, and TrueTime Studio™ for a full suite of real-time live streaming tools.
Include the whole community with SKDs for Android, iOS, MacOS, Windows, and Linux. Go beyond 2D experiences with Unity and Unreal Engine.
TrueTime WatchParty™ relies on open standards like WebRTC, WHIP/WHEP, and KLV.
Leverage our portable architecture to deploy in your data center, cloud, or edge compute center of choice.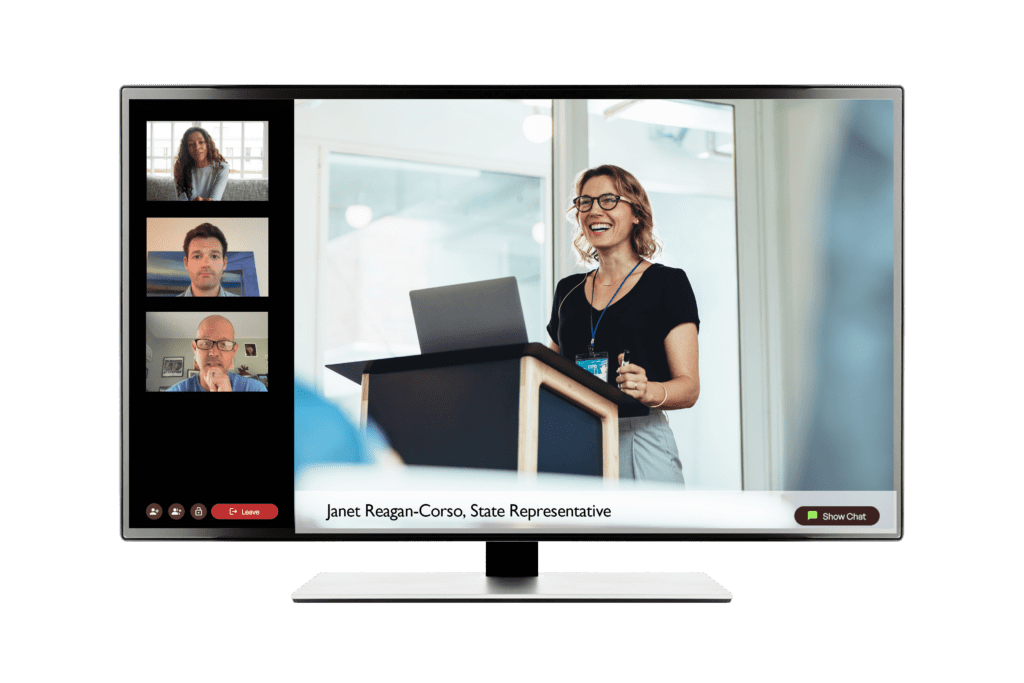 Big case at the courthouse? Stream the trial in real time and keep in-person courtroom drama to a minimum. With imperceptible latency, viewers will hear the verdict simultaneously as the judge.
Our solution is available for deployment on-prem, or on Gov Cloud providers, such as our partners Oracle, AWS, Azure, Google Cloud (GCI)