TrueTime Studio™
for Webinars
Stream to the masses with imperceptible latency.
Create the perfect presentation tool with TrueTime Studio™ for Webinars. Highlight speakers, team-teach, take questions from attendees, and add in pre-recorded video.
Mix-and-Match with other TrueTime Solutions™ Products
Pair with TrueTime MultiView™, TrueTime WatchParty™, and TrueTime DataSync™ for a full suite of real-time live streaming tools.
Reach your full audience with apps for web, Android, iOS, MacOS, Windows, and Linux. Go beyond 2D experiences with Unity and Unreal Engine.
TrueTime Studio™ relies on open standards like WebRTC, WHIP/WHEP, and KLV.
Leverage our portable architecture to deploy in your data center, cloud, or edge compute center of choice.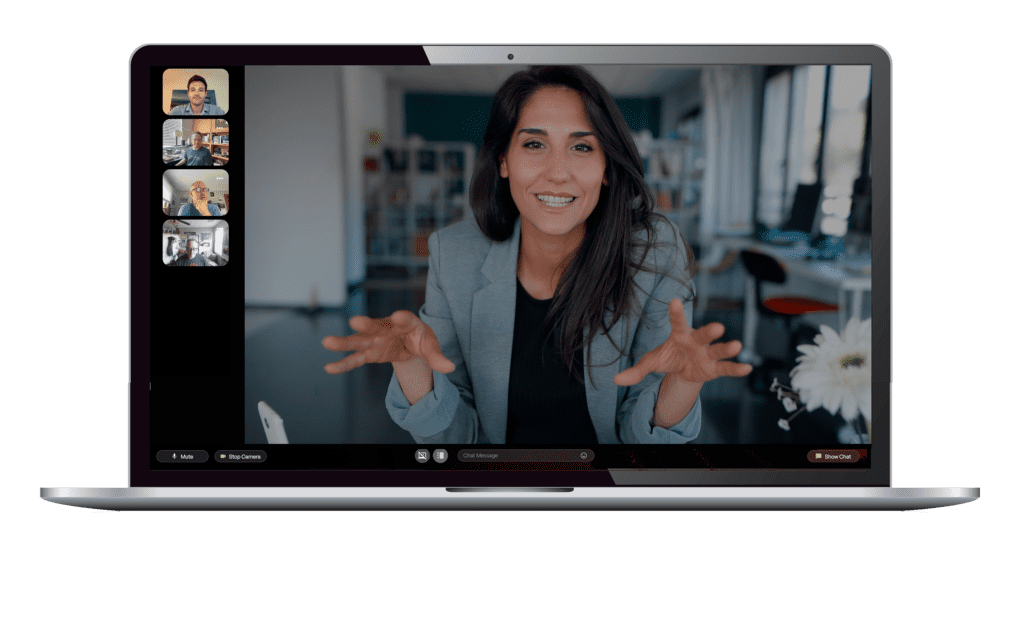 We like TrueTime Studio™ so much, we created our own webinar to show it off. Sign up to be notified of upcoming episodes.