TrueTime MultiView™
for Production
Manage hundreds of live feeds in real time with ease.
With TrueTime MultiView™ for Production, create custom displays of live streams. Switch between feeds, rely on full synchronization, and enjoy sub-400ms latency with our WebRTC tools.
Mix-and-Match with other TrueTime Solutions Products
Pair with TrueTime DataSync™, TrueTime Production™, TrueTime WatchParty™, and TrueTime Studio™ for a full suite of real-time live streaming tools.
Avoid being boxed in with SDKs for web, Android, iOS, MacOS, Windows, and Linux. Go beyond 2D experiences with Unity and Unreal Engine.
TrueTime MultiView™ relies on open standards, like WebRTC, WHIP/WHEP, and KLV.
Leverage our portable architecture to deploy in your data center, cloud, or edge compute center of choice.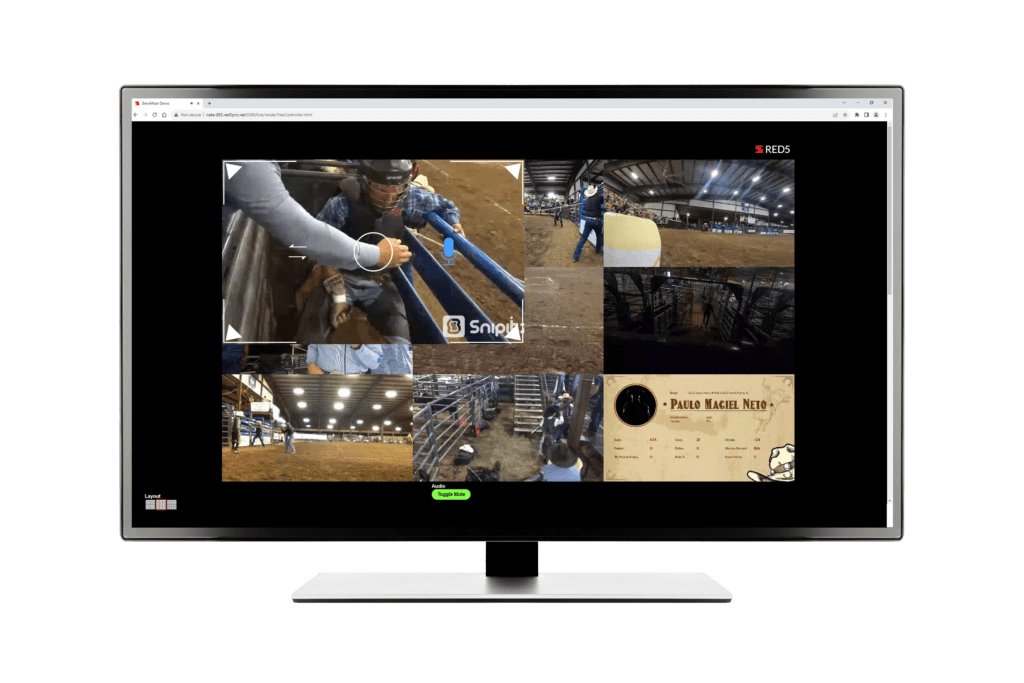 Enjoy seamless collaboration with your team on live broadcasts, from sporting events to award shows. Eliminate choppy cuts to commercial and missed highlights with imperceptible latency and synchronized feeds.